For many years now, Nigerian Doctors have sought greener pastures outside the country in droves. This has led to a gap in various aspects of healthcare specialists in the country. Five years ago, Dr. Ebi Ofrey, Dr. Ajibola Meraiyebu, and Bruce Lucas took the uncommon route in Geriatric care in Nigeria, and thus Gerocare was born.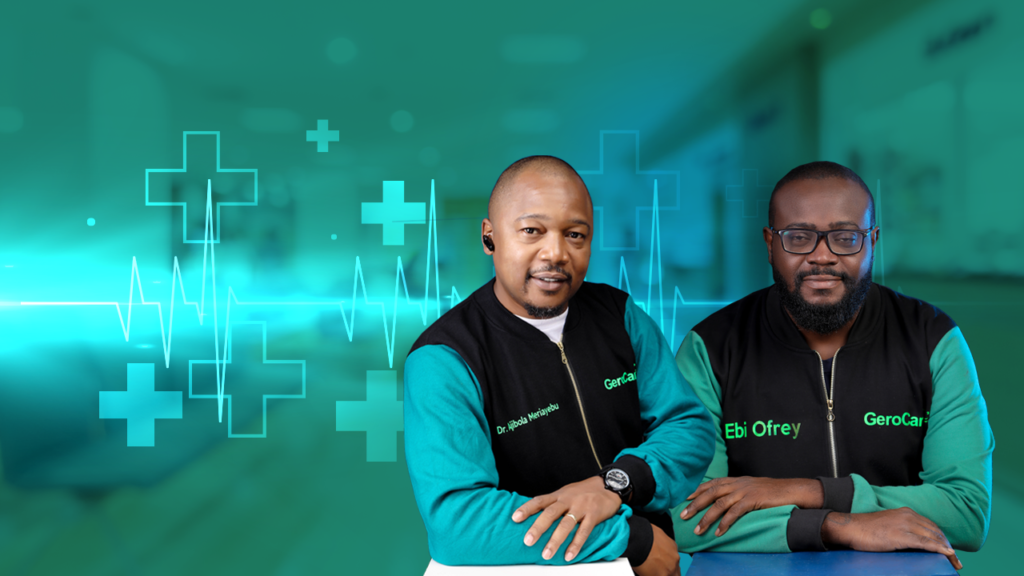 Gerocare is the first and leading Geriatrics care solution in Nigeria. Gerocare operates as a subscription-based service. Children and relatives of Nigerian elderly can buy a subscription of Doctor's visits for their parents and relatives. A Doctor visits the elderly parents and gives a detailed report to the sponsors per time. It is really a thing of joy to see a Nigerian health tech initiative targeting Nigerian seniors. One great feature is the pricing, it is so affordable yet so rewarding. We encourage Nigerian millennials to tap in as early as possible. Your parents deserve long, fruitful and healthy years in their old age. Gerocare's activities over the past five years span the 36 states of Nigeria and so not to worry, no matter the village your aged parent lives, Gerocare will get to them.
This August, Gerocare is 5! As the premier Geriatric solution in Nigeria, Gerocare celebrates five outstanding years of elderly care in the country. To mark this milestone, the founders and management of Gerocare have put together a bevy of activities.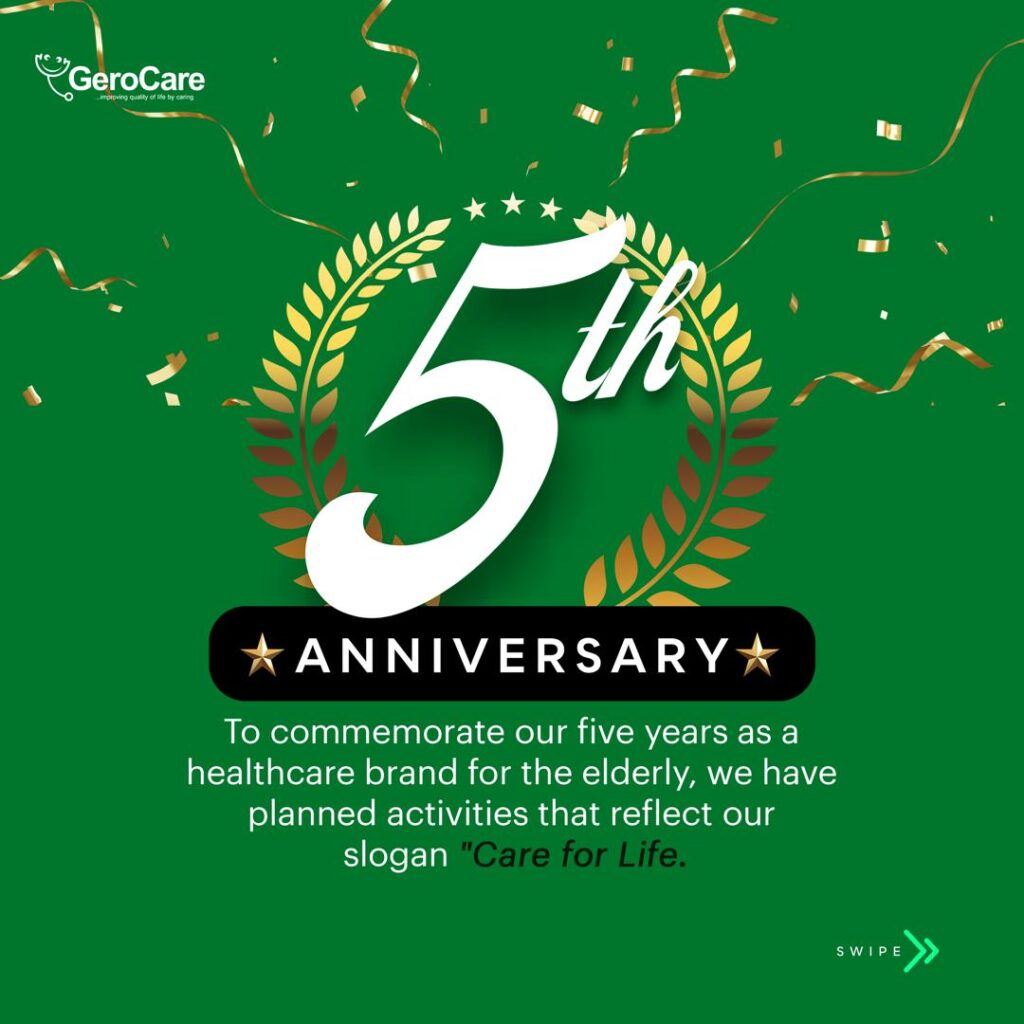 Phase 1: Pre Event/Teaser
2 Challenges:
Recreate your parents look Challenge – powered by D&A
(Take an old picture of your Parents younger version in whatever dress code or situation, recreate the picture by snapping yourself in similar dress/pose, make a collage of both pictures side by side, post on media handles, tag Gerocare hashtags, highest number of likes, retweets, etc wins)
Prize #50,000, x 1 winners
Entry start: 8 August, 2022
Entry close: 28 August, 2022
Winner announcement: 29 August, 2022
Prize Presentation: 2 September, 2022 (Anniversary Grand Finale)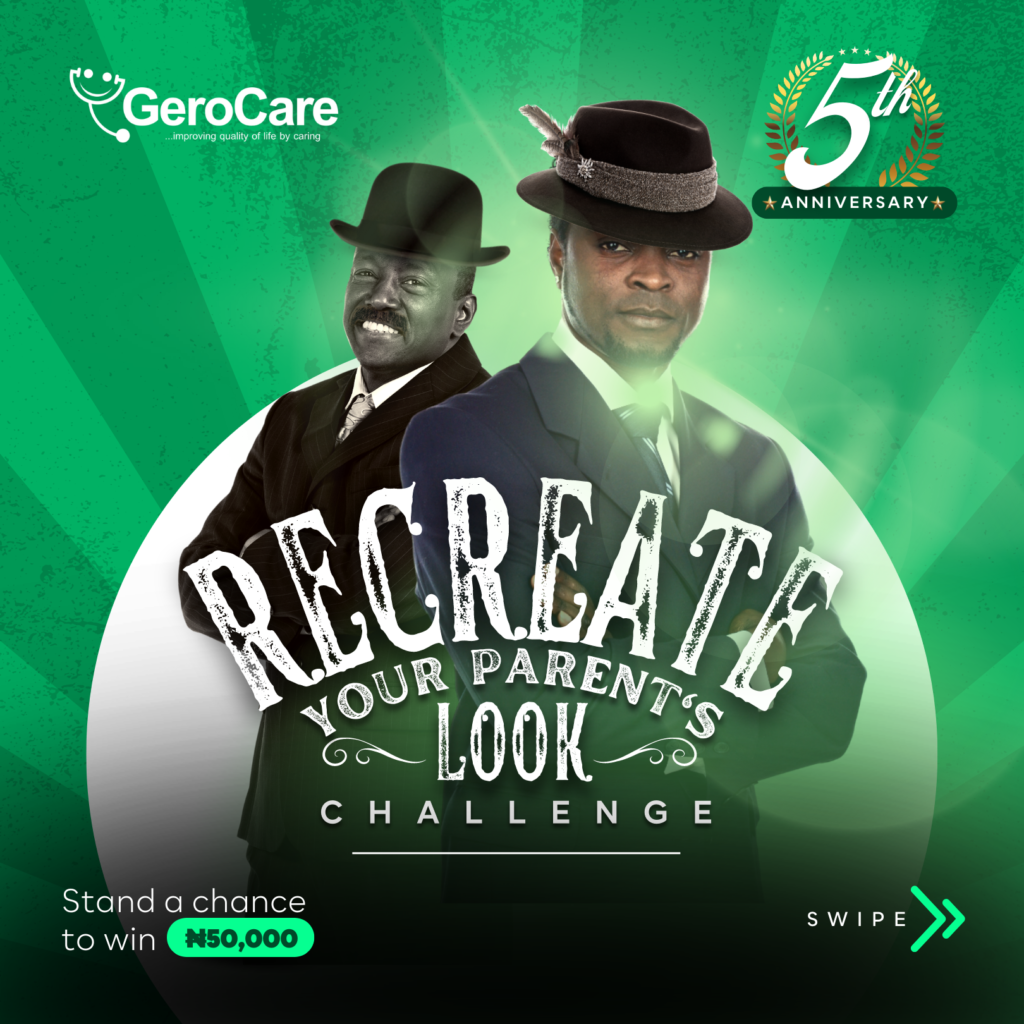 Parents Dance Challenge:- #MoveBreakShakeIt – Powered by The Krump Dance Studios/Logo
(Record a TikTok video of you and your parents/Elderly loved one above 55years dancing a Krump Studio Dance sequence, post, tag, hashtags, highest likes/shares wins)

#Movebreakshakeit Winners' prizes
Grand Prizes
N150,000 1st place
N100,000 2nd place
N50,000 3rd place
Weekly cash Giveaways
N20,000
N10,000
Entry start: 8 August, 2022
Entry close: 28 August, 2022
Winner announcement: 29 August
Grand Prize Presentation: 2 September, 2022 (Anniversary Grand Finale)
Graphics to show what the challenge entails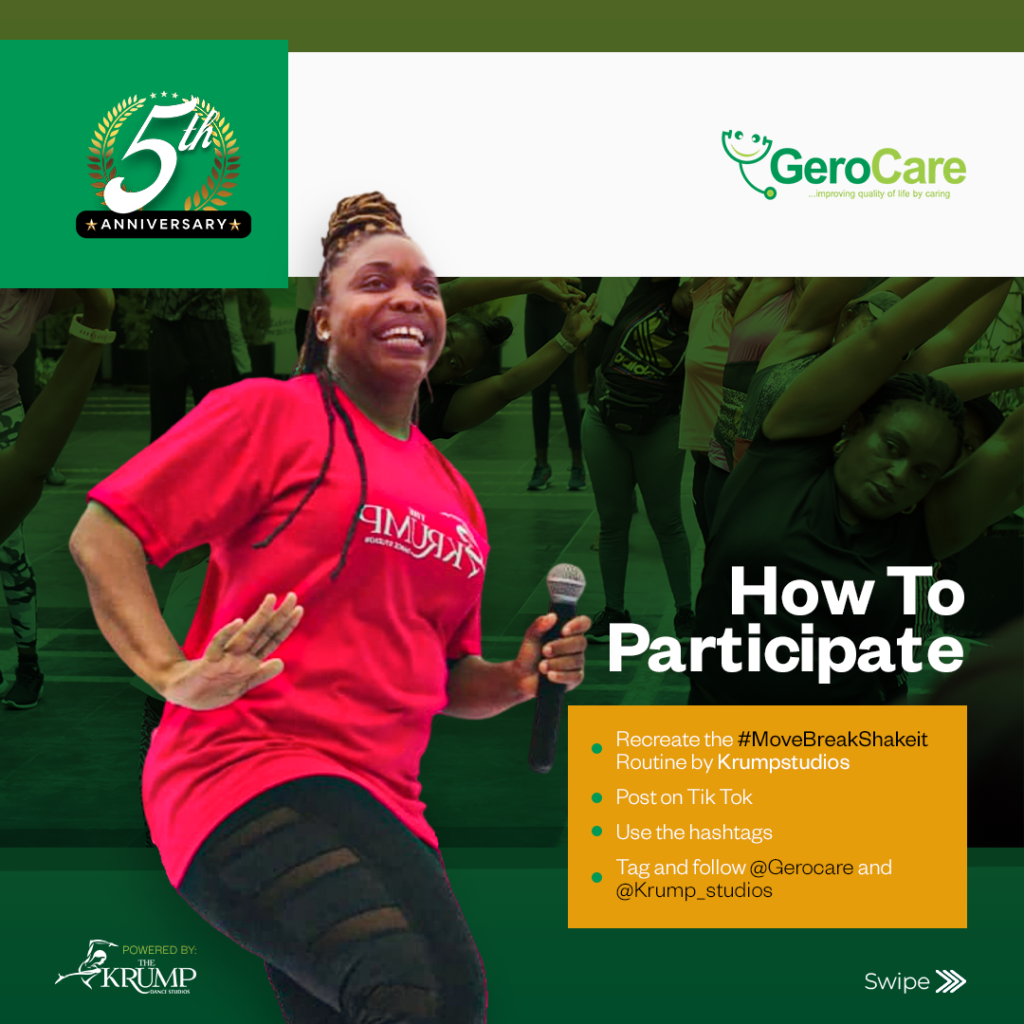 Phase 2: Anniversary Event Week
a. Health walk
Date: 30 August, 2022
Time: 8:00am
Location: Lagos Island
Powered by:. D&A/Krump studios
Features: Music/Dance/Social Networking/Outreach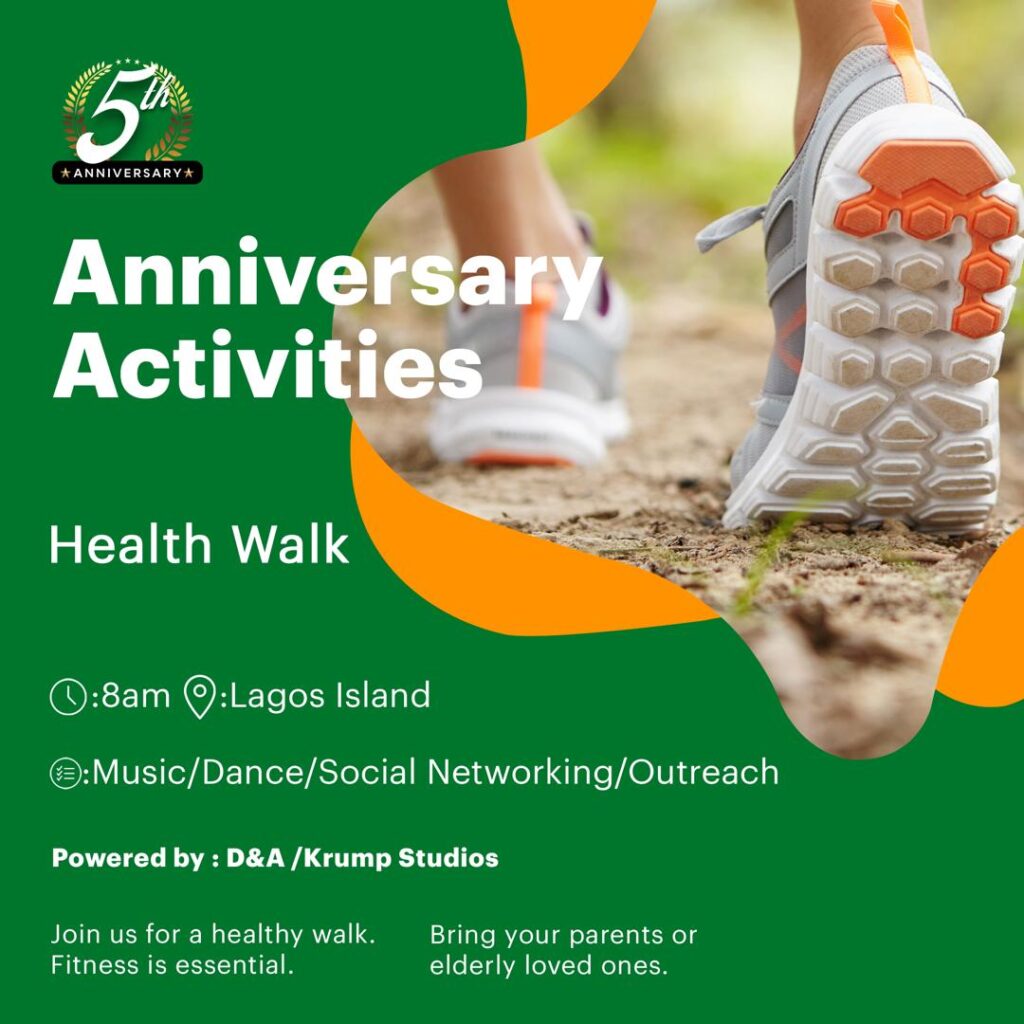 b. Anniversary Event Day
Date: 2 September, 2022
Time: 9:00am
Location: Balmoral event center, Oregun
Powered by:. D&A/Krump studios
Features: Music/Dance for Wellness powered by Krump/Health talk//Product Launch/Social Networking/Vox Pop/Photo Experience powered by D&A
Graphics that reflects the featured activities.
***Bring your elderly loved ones as you come along to the Dance for wellness/ anniversary event.
Admittance: Your Elderly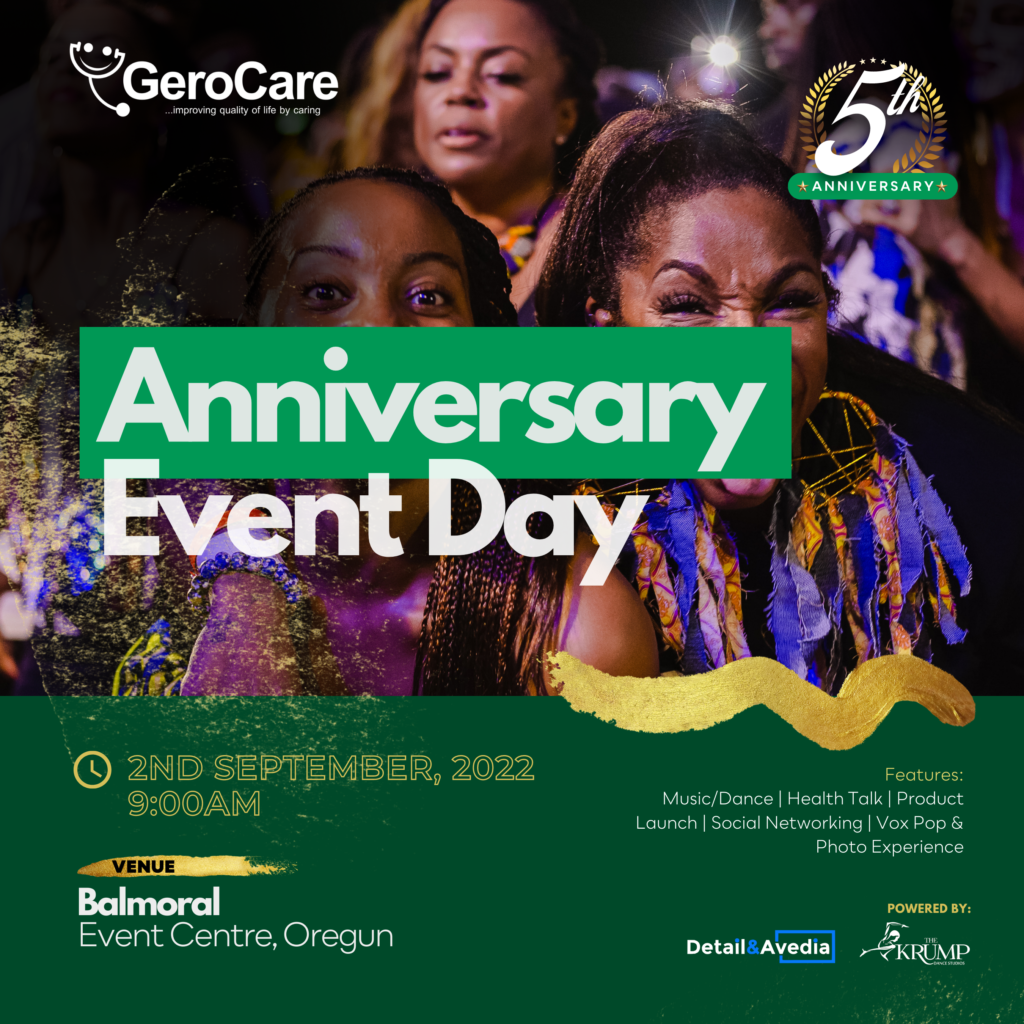 This is an outing, especially for the elderly. Invite your parents, neighbors, uncles, and aunties, to win some money and have some fun.