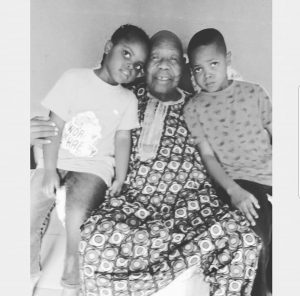 Happy New Year!!!!
It is the beginning of a new decade and with it comes much hope and aspirations. Our health and parent's health should be a major priority this year. With Gerocare, Illnesses and diseases are preventable if diagnosed on time.
See review from a subscriber that has been using our service for two years.
"I was only 11 when my parents sent me to boarding school in Offa from Kaduna. It was a tough 14 hour trip onboard an Okin Express J5 bus. Neither of my parents came with me on my first trip, they relied on the fact that my aunt (dad's sister) and maternal grandfather live in Offa, that they will pick me from the park and take me to school. That was what happened.
My grandfather and my aunt later became my guardians. In my first 3 years in Offa, I will spend holidays that were too short for me to go back to Kaduna at their homes.
My cousins also joined me in the same school later. My grandfather will visit us very regularly with goodies. My favourite of all the things he brought was home made ata dindin (fried meat stew).
Fast forward 3 decades later, I still remember those weekends fondly. My grandpa is still alive though frail. About 2 years ago, I got a bad report of how he's been sick for days and none of his children were aware and he didn't get treatment till he was almost dead. I remember writing about it here on Facebook and how that we couldn't get blood to purchase as per his treatment in Offa or Osogbo and we had to go to Ilesha. On getting to Ilesha at 8pm, they wouldn't attend to us because they had closed for the day. That was my wakeup call.
My very good friend Solape Agagu Hammond informed me about Gerocare. Gerocare is a social enterprise that provides monthly doctor's home visit to the sick or elderly. The moment Baba got better and could go back home from the hospital, I signed up for Gerocare.
Gerocare is affordable and efficient. Every month without fail, a doctor visits Baba at home, does routine health checks and blood work. All for less than 10k naira a month. Gerocare has an app. I get an email notification once the doctor arrives at Baba's home in Offa. I get another email once the doctor leaves and within 24 hours I get a doctor's report of the trip all via email.
I don't need to prompt the doctor to do the visit. I only need to make sure there is money in my wallet on Gerocare's app. If there are drugs that need to be purchased or more medical tests need to be done, it will be deducted from the money in the wallet but not before informing me and getting my approval.
For almost 2 years now, I've used Gerocare's services. There was a time there was no doctor in Offa, yet they will ensure a doctor still visits even if it means coming from Ilorin or Osogbo. With 763 registered doctors, they now cover all 36 states of Nigeria except Kebbi. If you have an elderly one (sick or not) and you cannot physically be present to care for every day, I highly recommend Gerocare.
You can reach them via email or telephone ([email protected], 08055532071).
I am glad I still have some time with Baba and I have doctor's information on how he is doing.
Gerocare didn't pay me for this. I am a very happy customer, promoting a good cause and also encouraging my friends to care in practical ways for their parents and loved ones."
Are you convinced now? Our parent's health has to be monitored closely as they get older. Click on our home page to register and subscribe.